Branding in small and medium-sized enterprises (SMEs) is very different from branding in large corporations. Often faced with limited financial assets, a small number of employees and scarce resources, it's no surprise that many SMEs find it a challenge. Yet even without the branding departments and advertising budgets of large organisations, it is still possible for an SME to a create strong, sustainable, consistent brand identity that can truly add value to the business. In this interactive online workshop, we'll be exploring how to do just that.
Dr Nikolina Korporcic from Nottingham University Business School and Tony Brooks from The Leadership Training Workshop, will guide participants through a series of practical activities to consider their current brand position and develop strategies to strengthen their brand identity. We'll look at:
the importance of personal identity and the human side of the business
how we can co-create value through both our internal and external business interactions
how relationships with business partners can positively influence the brand of both companies
Applications for this session are now open, so please complete the form below to express your interest in taking part.
Our workshop leaders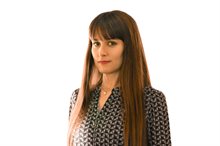 Dr Nikolina Koporcic
Assistant Professor in Marketing
Nikolina Koporcic is Assistant Professor of Marketing at Nottingham University Business School. Her research spans areas including corporate branding, entrepreneurship, business-to-business relationships and networks. In particular, she is studying the importance of Interactive Network Branding for SMEs in business markets. Besides academic articles, Nikolina has published two books on the topic with Emerald Publishing.
Tony Brooks
The Leadership Specialist 
Tony is an international leadership coach, trainer, and speaker. He has over 20 years' experience as a leader in organisations, followed by over 12 years as MD of his own company – The Leadership Training Workshop Ltd. Tony has worked with SMEs, owners and leaders, with a proven track record of delivering significant profitable growth and positive company cultures. He is a Masters qualified Psychologist and believes mindset is the most important area to focus on and improve for a leader's journey. He is the author of 2016 book PI Leadership with a 4.5 star rating on Amazon.
The details
Date: Wednesday 14th October 2020
Time: 8.30am – 11.00am
This workshop will be delivered via Adobe Connect. You will be sent all of the joining instructions prior to the event, including details of how to download the free Adobe Connect desktop app that will enable you to participate in the session. We know online events can be draining, so don't worry – we've built in plenty of breaks and lots of interaction to keep us all going throughout the morning.
State aid
This event is part-funded by the European Regional Development Fund 2014-2020 and is part of the Productivity Through Innovation programme. This event is classed as State Aid to participating businesses, the value of which is £145.83, but is delivered completely free of charge to participants.
Apply to take part
Prior to completing the application form below, please watch the following recording of Tony and Nikolina's recent webinar. This will provide you with an overview of the type of themes we'll be exploring in more depth in the workshop.
Due to the limited number of places available for this workshop, this is a competitive application process, so please complete all fields on the form fully. Your application will be reviewed and you will be notified no later than Wednesday 7th October whether your application has been successful.
What are you doing with my data?
We will add the data you provide on this form to our Customer Relationship Management system for the purposes of administrating this event, communicating with you about it and facilitating your company's relationship with the University. We may also contact you about similar events in the future.
We are required by our funders (the European Regional Development Fund) to report which companies have attended our events as part of the Productivity Through Innovation programme, so your data will be used to comply with the reporting and monitoring requirements of our funders. As this event is being co-delivered by The Leadership Training Workshop Ltd, your data will also be shared with The Leadership Training Workshop Ltd for the purposes of reviewing applications and shortlisting participants.
For further details on how your data is used and stored visit: https://ingenuitygateway.com/privacy-and-cookie-policy/
If you have any questions about registering for this event, please contact georgia.ames@nottingham.ac.uk.